Charleston Resorts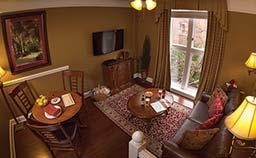 177 Church Street
Charleston, SC, 294013123 United States of America
Church Street Inn offers two-story townhomes located in historic downtown Charleston. Each unit consists of at least one-and-a-half baths, a kitchen, living room, and bedroom(s). On-site services include valet parking and baggage handling. The staff provides assistance for tour information, nightlife, restaurants, and more. There is a daily charge for parking at the conveniently located city garage, less than a block from the facility. Drivers of campers and other large vehicles should contact the resort directly about parking accommodations.
more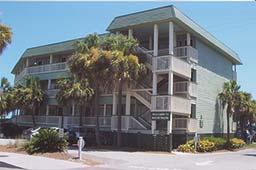 1300 Ocean Blvd
Isle Of Palms, SC, 294512246 United States of America
Located across the street from the beach, Isle of Palms Resort and Beach Club offers comfortable one-bedroom units. When you are not lounging by the ocean, take a 5-minute walk to the county park, and enjoy a boardwalk, playground, picnic areas and grills, and a volleyball court. If you are up for a day-trip, the historic city of Charleston, with its cobblestone streets and charming antebellum houses, is less than an hour's drive from the resort.
more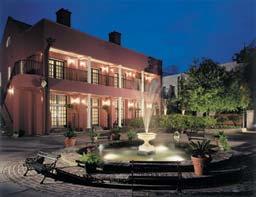 195 East Bay Street
Charleston, SC, 294012126 United States of America
The Lodge Alley Inn - historic, unique, charming, and romantic - is set in a complex of 18th-century warehouses, restored and positioned around a spacious courtyard, fountain, and gardens. Each unit features lustrous pine floors and period reproductions that reflect Charleston's European heritage. Lodge Alley Inn is within strolling distance of Charleston's glorious Waterfront Park, antebellum homes, museums, theaters, galleries, lively bistros, and fine restaurants.
more
(Rows 1-3 of 3) First | Previous | Next | Last