Islamorada Resorts
73801 Overseas Highway
Islamorada, FL, 330364233 United States of America
Caloosa Cove Resort is located on 15 tropical acres (6 hectares) in Islamorada, in the Florida Keys. The resort includes oceanfront suites with a kitchen and balcony, and a spacious heated swimming pool and beach are on-site for guests' enjoyment. The property also has a full-service marina, fishing charters, a convenience and bait-and-tackle store, restaurants, and a bar.
more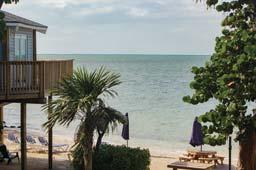 75500 Overseas Hwy
Islamorada, FL, 330364005 United States of America
Topsider Resort features octagonal vacation homes with balconies, elevated 14 feet (4 meters) on a central pillar. This relaxing vacation environment offers guests an outdoor swimming pool, sandy beach, tennis court, and shuffleboard. The resort's private fishing pier provides docking facilities and is an ideal spot to enjoy the fabulous Florida Keys' sunsets. There is free Wi-Fi access in each unit.
more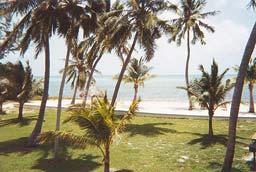 76261 Overseas Hwy
Islamorada, FL, 330363914 United States of America
Matecumbe Resort is set amidst 4 acres (2 hectares) of palm trees along the Atlantic Ocean. The resort is great for families, and features a man-made beach, playground, and a heated pool. Islamorada's restaurants are easily accessible. Key West, Miami, and the Everglades are only two hours' drive away.
more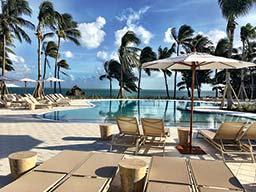 80001 Overseas Hwy
Islamorada, FL, 330363802 United States of America
Reflecting the tranquility of the Upper Keys, Amara Cay Resort blends recreation with relaxation. Hammocks dot the shoreline, palm trees sway in the breeze, and an oceanfront pool beckons early risers. The resort is the perfect setting to unwind and enjoy the sea. An Italian restaurant, poolside bar, and Sparrows Rum Bar are on-site. Nearby, guests can go fishing, biking, horseback riding, and play tennis.
more
(Rows 1-4 of 4) First | Previous | Next | Last