Kailua Kona - Big Island Resorts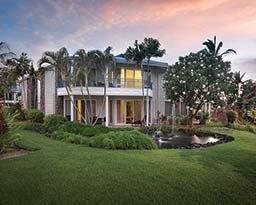 78-7190 Kaleiopapa Street
Kailua Kona, HI, 967402576 United States of America
The resort sits on 16 acres (6 hectares) of lush, tropically landscaped gardens with lava-rock fountains and tranquil water features. Guests will enjoy six pools/hot tubs, 11 tennis courts, free covered parking, and barbecue grills. All units are air conditioned, and offer fully equipped kitchens, washer/dryers, and complimentary Wi-Fi. Accommodations are in two-story buildings without elevators, and some units have internal stairs. Parking may be some distance from your unit; a bellman will assist with luggage. Car rental is recommended for sightseeing in the area.
more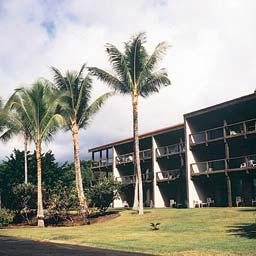 78-6800 Alii Drive
Kailua Kona, HI, 967404400 United States of America
The resort has a quarter-mile of ocean frontage and is set on a 15-acre (6 hectares) resort on the Kona coast. An extensive recreation area includes a clubhouse, swimming pool, and tennis courts. The property borders an 18-hole golf course. Upon check-in, a weekly Hawaii Occupancy Tax and energy surcharge will be collected.
more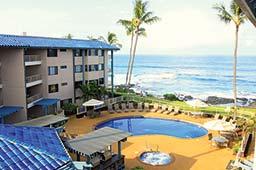 75-5888 Alii Drive
Kailua Kona, HI, 967401312 United States of America
Kona Reef offers an oceanside setting and a family friendly environment. The resort's central location, in the village of Kailua-Kona, provides easy access to historic sites, museums, Hawaiian feasts, and great shopping. One-bedroom units feature either a king-sized or a queen-sized bed, a queen-sized sofa sleeper or Murphy bed, a fully equipped kitchen, and a washer/dryer. Air conditioning and a television are provided in the living room. Relax at the resort's pool, or enjoy the nearby beaches, water sports, boating, golfing, entertainment, and active volcano. A rental car is recommended.
more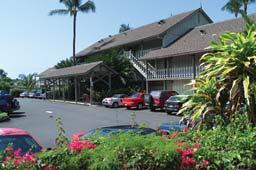 75-5778 Kuakini Highway (kona Islander Inn)
Kailua Kona, HI, 967401730 United States of America
The Kona Islander is located on the Big Island of Hawaii, in the center of Kona, a historic Hawaiian town, across from the famous restaurant row. Each unit is decorated with a tropical flair - with air conditioning, cable television, and a mini refrigerator. Lush tropical landscaping envelops the pool and private hot tub. Enjoy swimming, snorkeling, and fishing on the sunny Kona and Kohala coastlines.
more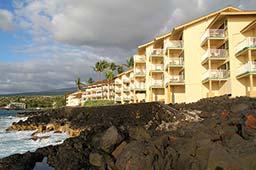 75-6002 Alii Drive, Suite 10-a
Kailua Kona, HI, 967404617 United States of America
Sea Village is close to everything happening in Kona. Golf is only minutes away, and the little village of Kailua-Kona is within walking distance. Perhaps nowhere in all the Islands is the heritage of old Hawaii as evident as in the Kona area. Sea Village's spacious units feature full kitchens with all the extras and private lanais. The swimming pool, whirlpool, and tennis court are at the doorstep. Shopping, restaurants, and entertainment are close by. Lush tropical gardens feature over 30 varieties of flowers and trees.
more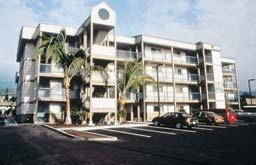 75-5949 Alii Drive
Kailua Kona, HI, 967401323 United States of America
This resort is located on the breathtaking Big Island of Hawaii. Beautiful, air-conditioned units look out onto the resort's tropical pool and cabana area. You will also find a spa, children's pool, and central area for barbecuing. Many of the boutiques, souvenir shops, restaurants, and historic sites in town can be easily explored on foot.
more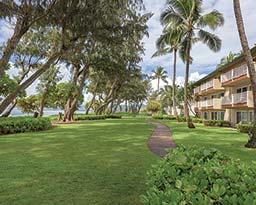 78-6842 Alii Drive
Kailua Kona, HI, 967402414 United States of America
Situated near the Keauhou Bay, the resort offers sweeping ocean and golf course vistas. Complete amenities are conveniently located nearby, including a beach, scuba diving, and restaurants. The resort offers an exercise room, restaurant and bar, sauna, whirlpools, a volleyball court, two outdoor swimming pools, barbecue facilities, tennis courts, an exercise path, shuffleboard, and a playground.
more
(Rows 1-7 of 7) First | Previous | Next | Last