Key West Resorts
3675 South Roosevelt Boulevard
Key West, FL, 330405254 United States of America
5051 Overseas Highway (us1)
Key West, FL, 330404320 United States of America
200 Sunset Lane
Key West, FL, 33040 United States of America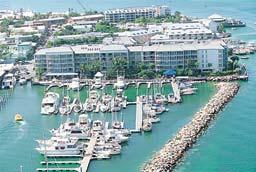 617 Front Street
Key West, FL, 330406620 United States of America
The Galleon Resort is located directly on the waterfront, and is just two blocks from Key West tourist favorites such as Sloppy Joe's, Hog's Breath Saloon, and Mallory Square. The Galleon offers plenty of amenities in a beautiful and tropical atmosphere. Sunbathe at the pool, or curl your toes in the sand on the cozy private beach. Enjoy an amazing Key West sunset while sipping a tropical drink from the on-site Tiki Bar, which overlooks the harbor.
more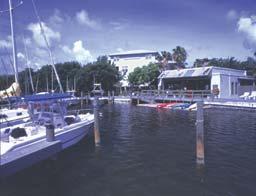 1445 South Roosevelt Boulevard
Key West, FL, 330404538 United States of America
Feel free to "conch out" at this unique Key West resort. Located at the southernmost tip of the continental U.S., the Coconut Mallory Marina and Resort is a delightful mix of Key West charm and family activities. The villas are designed in traditional Key West style, reminiscent of Hemingway and as laid-back as Jimmy Buffett's Margaritaville. The resort offers a full array of water sports and fishing, in addition to two pools, a spa, and a marina. Guests also have access to nearby beaches for swimming and, of course, the world-famous sunsets at Mallory Square.
more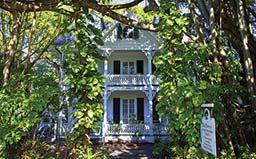 323 Whitehead Street
Key West, FL, 330406542 United States of America
A Florida Green Lodging-designated resort, The Banyan Resort comprises eight Victorian houses secluded beneath the canopies of two magnificent, centuries-old banyan trees. In the heart of historic Old Town, the resort is conveniently located within easy walking distance to all that Key West has to offer, including shops, restaurants, museums, and galleries. The Banyan Resort features modern, condo-style suites with full kitchen, along with an exquisite garden area, two temperature-controlled pools, a whirlpool, and a tiki bar. Bike rental and limited parking are available.
more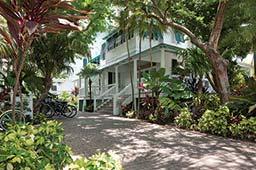 1500 Alberta Street
Key West, FL, 330404705 United States of America
Vacationers at Coconut Beach Resort will enjoy private grounds that are nearly hidden from the street on the quiet side of the island of Key West. This tropical resort is beautifully situated on the Atlantic Ocean and has its own small private beach for swimming. Nearby is the legendary Duval Street, where locals and international visitors alike converge to eat, drink, shop, and play. The resort's on-site amenities include heated swimming pool, whirlpool, and complimentary laundry facilities. You will find a slice of paradise at Coconut Beach Resort.
more
(Rows 1-7 of 7) First | Previous | Next | Last