Kuala Lumpur Resorts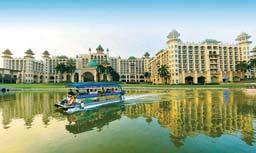 Jalan Kuda Emas
Seri Kembangan, 43300 Malaysia
Palace Of The Golden Horses, renowned as one of Asia's most extraordinary hotels, is located within the 1,000 acres (405 hectares) of Mines Resort City. Just minutes from the Kuala Lumpur city center, the hotel features 481 rooms and suites, and offers a harmonious blend of Moorish and Malaysian architecture. The beautiful landscape and picture-perfect view are among the reasons that Palace Of The Golden Horses is an ideal vacation destination. The property has hosted high profile events and accommodated world leaders, royalty, and celebrities.
more
9th Floor, Menara Sedc
Kuching, Sarawak, Malaysia, 93902 Malaysia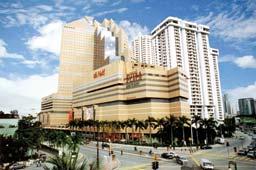 100 Jalan Putra
Kuala Lumpur, 50350 Malaysia
Situated at the fringe of the commercial hub of Kuala Lumpur, The Legend offers first-class city accommodations. An award-winning five-story shopping mall is on your doorstep. Opposite the hotel is the World Trade Centre. A light rapid train station is just next door. Other attractions are only minutes away. Six specialty restaurants and extensive recreational facilities, including an 11th-floor outdoor pool with whirlpool that offers a stunning view of the city, will ensure a pleasant stay.
more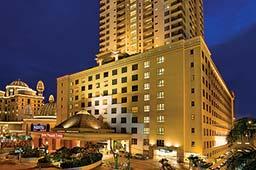 Persiaran Lagoon
Selangor Darul Ehsan, 47500 Malaysia
Pyramid Tower East Hotel is an ideal location for both adventure and leisure seekers. With many adrenaline-pumping activities and rejuvenating treatments to fill the days and nights, Sunway has something for everyone. Visit one of the world's largest surf-wave pools and man-made beach, ice skate, or shop in the many malls in nearby Kuala Lumpur. On-site amenities include a swimming pool, day spa, restaurant, and bar.
more
33rd Floor, 100 Jalan Putra
Kuala Lumpur, 50350 Malaysia
(Rows 1-5 of 5) First | Previous | Next | Last