Lake Havasu City Resorts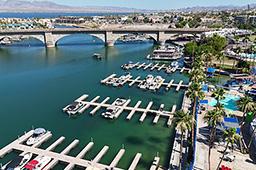 1477 Queens Bay
Lake Havasu City, AZ, 864030965 United States of America
London Bridge Resort is an all-suite waterfront property, situated on 110 acres (45 hectares) along the Colorado River and Lake Havasu. The resort is adjacent to the famous London Bridge and the Bridgewater Channel. On-site amenities include three swimming pools, a children's splash pool and waterslide, restaurants, bars, a fitness center, complimentary Wi-Fi, and other activities. The resort is centrally located in the heart of Lake Havasu and provides convenient access to boat and watercraft rentals, fishing guides, lake and desert tours, championship golf courses, restaurants, shopping and entertainment options, and Nevada-style gaming.
more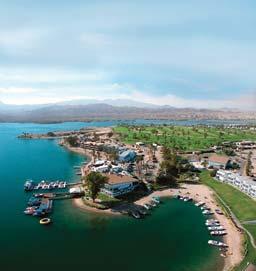 1000 N. Mcculloch Blvd.
Lake Havasu City, AZ, 864030955 United States of America
First Cabin Club condominiums are located at the Nautical Beachfront Resort, along the Colorado River. Each unit offers a king-sized bed, full-sized pull-out sofa, two televisions, two DVD players, and a whirlpool tub. The property offers a private boat launch ramp, convention facilities, and waterfront dining. The world-famous London Bridge, watercraft rentals, kayaks, and a seasonal floating water park are just steps from the resort. Fishing guides, desert and lake tours, and Las Vegas-style gaming are a short drive away.
more
1477 Queens Bay
Lake Havasu City, AZ, 864030965 United States of America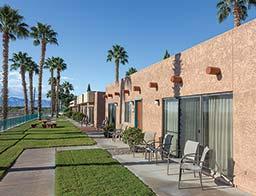 620 Lake Havasu Avenue South
Lake Havasu City, AZ, 864067553 United States of America
Year-round sunshine with an average annual temperature of more than 80 degrees makes Lake Havasu City the perfect place to enjoy the Arizona desert. Havasu Dunes features three swimming pools, three whirlpools, and covered parking. Moments away, the unlimited water sports available on Lake Havasu beckon, and gaming is just an hour's drive north to Nevada.
more
(Rows 1-4 of 4) First | Previous | Next | Last