Larnaca Resorts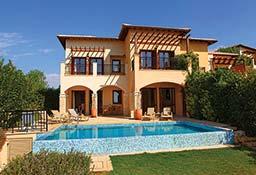 3 Aphrodite Avenue
Kouklia, Paphos, 8509 Cyprus
Aphrodite Hills Holiday Villas (each with its own private pool) are located within one of the most luxurious sports and leisure resort complexes in the Eastern Mediterranean. Situated in an area steeped in Cypriot culture, overlooking the place where Aphrodite, goddess of love, is said to have emerged from the waves. The resort offers a range of bars and restaurants, the award-winning Greco-Roman-style Retreat Spa, an 18-hole championship golf course and golf academy, the Annabel Croft Tennis Academy with multi-surface courts, two beach clubs, and nature and bike trails.
more
Akamanthea Holiday Village
Polis, Pafos, 66301 Cyprus
Ideally located within the Polis-Latchi area of Cyprus, Club Akamas is within easy reach of the award-winning Latchi beach, the Akamas Nature Park, and the Paphos hinterland with its many villages. The resort is designed in the style of a traditional Cypriot village, and comprises outdoor and indoor pools, a restaurant, a gym, and a whirlpool and sauna.
more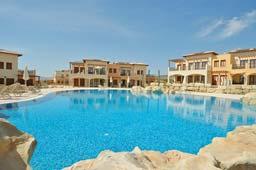 3 Aphrodite Avenue
Kouklia, Paphos, 8509 Cyprus
Aphrodite Hills, an elegant resort near Paphos, is set in one of the most scenic and naturally beautiful locations in Cyprus. The resort offers peace and tranquility combined with outstanding sports and leisure facilities. At its heart is the bustling Village square, with its bars, restaurants, and shops. Apartments are attractive, well-appointed and spacious, with modern conveniences to ensure a pleasant and comfortable stay. The resort offers a kids' club for 3-12 year olds. A separate baby crèche will cater for babies from 6 to 35 months.
more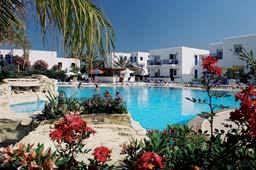 Aliathon Holiday Village
Kato Paphos, 8063 Cyprus
Lion Resorts - Club Alias is located within the Aliathon Holiday Village complex, in the tranquil town of Paphos, on the island of Cyprus. This unique, low-rise, Aegean-style resort boasts a selection of spacious and well-equipped suites nestled between lush, green landscaped gardens and sun-drenched terraces. Whether you choose to bask in the sunshine or meander around the ancient ruins, Cyprus and Lion Resorts - Club Alias, with its family-oriented facilities, provide a superb location for either relaxation or exploration.
more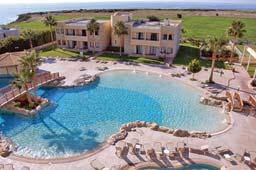 1 Keratidiou Street
Coral Bay, 8560 Cyprus
Panareti's Royal Coral Bay is in the Coral Bay area, a short drive from Paphos town. It's the perfect location from which to explore the wild beauty of the Akamas, the sandy beaches of Cyprus' western coast, and the hillside villages in the wine region. The resort has comfortable furnished apartments, with amenities including a superb outdoor pool, a heated indoor pool and whirlpool, a gymnasium, and a children's playground, all within walking distance of the natural beaches. These features, combined with a pleasant climate, make the resort an excellent year-round destination.
more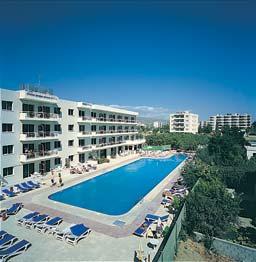 Douriou Ippou Street
Potamos Yermasoyias, Limassol, 4046 Cyprus
Sunquest Gardens is situated in a quiet Limassol suburb, yet has the glorious blue Mediterranean and the lively tourist district within walking distance. Guests can enjoy the local taverns, restaurants, discos, and nightclubs. The resort's swimming pool is almost Olympic size. Renowned Cypriot hospitality, comfortable apartments, and Limassol's ideal location make Sunquest Gardens the perfect base for exploring this beautiful island.
more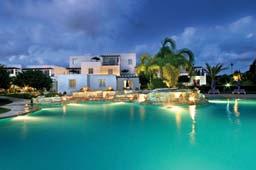 Poseidonos Avenue
Paphos, 8063 Cyprus
Situated only 492 feet (150 meters) from the beach and a short distance from Paphos, Aliathon Holiday Village offers guests spacious and tastefully furnished accommodations in a traditionally low-rise, Aegean-style resort. Whether you choose to bask on the sun-drenched terraces, enjoy the local cuisine, make use of the numerous sporting facilities, or discover some of the local sights, Cyprus and the family oriented Aliathon Holiday Village, provide a superb location for either relaxation or exploration.
more
(Rows 1-7 of 7) First | Previous | Next | Last