London Resorts
39 Westferry Circus
London, E14 8RW United Kingdom
Circus by BridgeStreet offers spacious, stylish, and practical accommodations. One- and two-bedroom apartment-style units have contemporary kitchens, living areas, and Wi-Fi access. Local activities include golf, racquetball, ice-skating, tennis, and swimming in an indoor pool. The resort is in reach of the fabulous sights and sounds of London. Guests can enjoy the array of live entertainment, shopping, and dining options available nearby.
more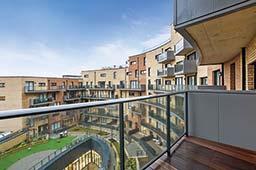 82 Tanner Street
London, SE1 3GN United Kingdom
Located in the heart of London, The ARC by BridgeStreet's one-bedroom apartments offer all the comforts of home. The spacious units have contemporary kitchens, living areas, and Wi-Fi access. Guests can explore the city sights and enjoy nearby activities, such as live entertainment, sports, shopping, and dining. The resort is 20 miles (32 kilometers) from London's Heathrow Airport.
more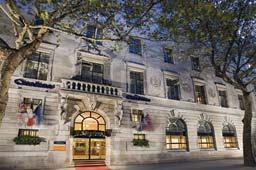 18 - 21 Northumberland Avenue
London, WC2N 5EA United Kingdom
Citadines London Trafalgar Square is ideally located within easy walking distance of the River Thames, Trafalgar Square, and the many museums, shops, and restaurants that central London has to offer. The studios and apartments are comfortably furnished and are fully equipped with satellite television, cooking facilities, and air conditioning.
more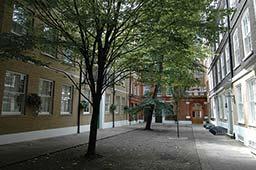 6 Wardrobe Place
London, EC4V 5AF United Kingdom
Located in the heart of London, The King's Wardrobe by BridgeStreet provides spacious one- and two-bedroom apartments. Each has a kitchen and living area, laundry facilities, and a TV. Car rental services and restaurants are nearby. Big Ben, London Tower Bridge, and St. Paul's Cathedral are all within 2 miles (3.2 kilometers), and London Heathrow Airport is less than an hours' drive from the resort.
more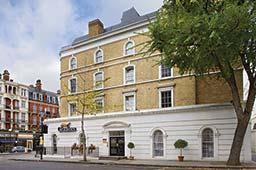 35a Gloucester Road
London, SW7 4PL United Kingdom
Citadines Prestige South Kensington is an aparthotel located in the heart of London's fashionable Kensington and Chelsea borough. Accommodations are spread out over six floors, and each unit is equipped with a modern kitchenette, a flat-screen satellite TV, a direct-line phone, a safe deposit box, and complimentary Wi-Fi and high-speed Internet. Surrounded by magnificent historical buildings and tree-lined Victorian streets, the resort is within easy reach of all the shopping and cultural sights that London has to offer.
more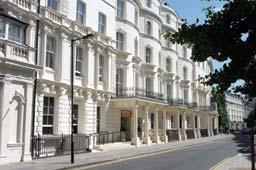 42 Princes Square
London, W2 4AD United Kingdom
Somerset Bayswater offers modern living in the midst of Old World charm, situated in the prime residential district of Bayswater, with its classic Victorian town houses. Bayswater has a cosmopolitan ambiance and a central location with excellent connections to the West End, Notting Hill, the Heathrow Express, and the rest of London. The apartments are comfortable and tastefully furnished with good use of space and light. A variety of fine restaurants and shops are in the vicinity.
more
(Rows 1-6 of 6) First | Previous | Next | Last