Los Angeles Resorts
5226 Neptune Square
Oxnard, CA, 930351957 United States of America
Just a few steps from a pristine beach and the azure Pacific Ocean, Mandalay Shores Resort awaits you. Only an hour's drive north of the many attractions of Los Angeles, Mandalay Shores is a small, personalized resort. It's the perfect spot to relax your body and rejuvenate your spirit.
more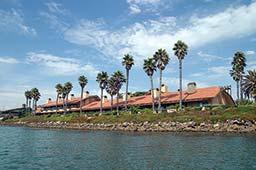 1651 Anchors Way
Ventura, CA, 930014220 United States of America
Harbortown Point is situated on the waterfront in the Ventura Marina, 60 miles (97 kilometers) northwest of Los Angeles. The resort is centrally located to many cultural attractions, amusement parks, Hollywood, Santa Barbara, and Hearst Castle. Ventura Harbor hosts a variety of restaurants, shops, and the Channel Islands National Park Visitors Center. In the area are the San Buenaventura Mission, Camarillo Outlet Mall, and a historical downtown section. Guests can surf, hike, relax on the beach, or play golf.
more
1311 Mandalay Beach Road
Oxnard, CA, 930351965 United States of America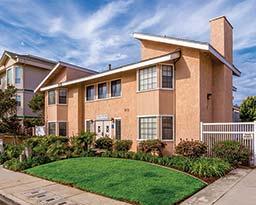 1311 Mandalay Beach Road
Oxnard, CA, 930351965 United States of America
The resort is located in a quiet beachfront residential area just half a block from a stretch of uncrowded white-sand beach. Vacationers will enjoy whale-watching, long walks on the beach, and incredible sunsets with stunning views of the rugged Channel Islands offshore. It is a perfect setting away from the crowds of Los Angeles, which is approximately 65 miles (104 kilometers) southeast. Possible day trips include Magic Mountain, Disneyland, Hollywood, Beverly Hills, Malibu, Hearst Castle, Solvang, and Santa Barbara.
more
(Rows 1-4 of 4) First | Previous | Next | Last