Marathon Resorts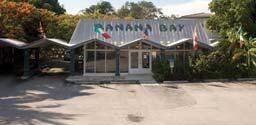 4590 Overseas Hwy
Marathon, FL, 330502332 United States of America
This tranquil escape in the Florida Keys is set along the picturesque Gulf Coast. Featuring calming decor and the tropical charm of a classic beach town, the resort is ideal for an intimate vacation. Enjoy unparalleled comfort and convenience with a variety of amenities, including complimentary Continental breakfast and Wi-Fi, an outdoor pool, tennis, and more.
more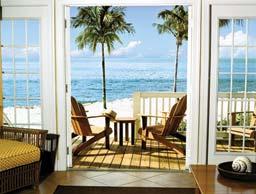 2600 Overseas Hwy., Mm 48.5
Marathon, FL, 330502243 United States of America
This two-bedroom beach house resort is located on 12 acres (5 hectares) of tropical landscaping overlooking the beautiful Gulf of Mexico in the Florida Keys. The accommodations feature spacious decks with 180-degree panoramic water views, open floor plans, two-and-a-half baths, and gourmet kitchens. Vacationers enjoy full resort amenities, including a tropical free-form pool, water-sports activities, spa services, fitness center, Wi-Fi, fine dining in the Butterfly Café, and casual meals at the beachside Tiki Bar.
more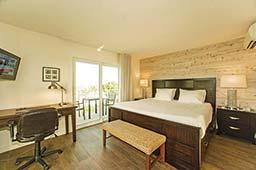 19 Sombrero Blvd.
Marathon, FL, 330502408 United States of America
Settle into the laid-back vibe at Skipjack Resort and Marina in Marathon, Florida. On-site are a 54-slip marina, classic poolside tiki bar, and casual restaurant serving the island's freshest seafood. Featuring contemporary design with a dash of Floridian flair, the one-of-a-kind resort invites families to make the most of island life on a Keys vacation that's suitable for all ages and tastes.
more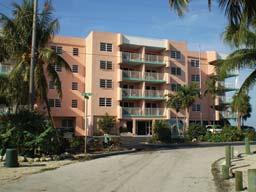 One Kyle Way South
Marathon, FL, 330502007 United States of America
This island refuge is in the water-sport world of the Florida Keys. The pool area faces a horizon of turquoise water that runs to the reef, where it turns deep blue. The resort has a game room, tennis court, and three dock areas. About a one-hour drive from Key West, the resort is near Sombrero Beach and Bahia Honda State Park, as well as excellent scuba and snorkeling spots.
more
6800 Overseas Highway
Marathon, FL, 330503123 United States of America
You can just relax or be as active as you like at The Reef at Marathon Resort, which offers tennis courts, pool, marina, and bicycles to tour the island. Marathon is a paradise of sportfishing, coral reefs, diving, snorkeling, and beautiful sunsets. The resort is located on the bay side.
more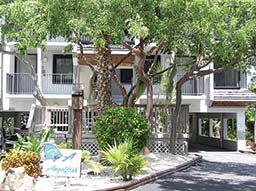 4560 Overseas Highway
Marathon, FL, 330502332 United States of America
Marathon offers an island environment for nature lovers and sports enthusiasts. Set on a deep-water marina on the Gulf of Mexico, the resort has a boat ramp, one of the largest swimming pools in the Keys, two tennis courts, a hot tub, and a barbecue area. Nearby are facilities for charter and drift fishing, boating, diving, and other water sports. A nominal fee will be charged if docking boats at the resort.
more
(Rows 1-6 of 6) First | Previous | Next | Last