Marco Island Resorts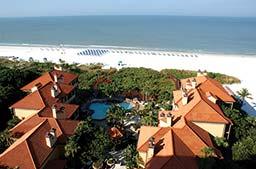 410 South Collier Boulevard
Marco Island, FL, 341455304 United States of America
This Marco Island resort community consists of one- and two-bedroom villas with views of the Gulf and gardens. A high-rise overlooks the villas. Its two-bedroom suites offer stunning views of the Gulf of Mexico. Accommodations are all appointed with bold prints, natural wicker, and terra-cotta tiles that open to screened terraces. Amenities include two whirlpool spas, a heated swimming pool, poolside snack bar, and tennis.
more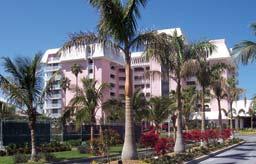 540 South Collier Blvd.
Marco Island, FL, 341455503 United States of America
From its prominent perch at the center of Marco Island's pristine beach, The Surf Club of Marco delivers an unforgettable vacation experience, blending peace and tranquility with the exhilaration of swimming, sailing, windsurfing, and other seaside activities. Guests at this charming resort follow winding walkways through beautifully landscaped grounds to the beach and shimmering waters of the Gulf of Mexico. Abundant restaurants and evening entertainment are within walking distance, and vacationers enjoy easy access to the nearby Everglades National Park, plus the mangrove-lined estuaries and breathtaking beauty of the Ten Thousand Islands.
more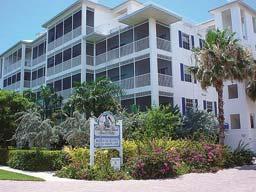 100 Palm Street
Marco Island, FL, 341452018 United States of America
Relax and unwind in one of the newly completed suites at Olde Marco Inn & Suites. All are exquisitely decorated in a tropical motif. Spend your time frolicking in the azure water of the Gulf of Mexico and on the sugar-sand beaches. Resort amenities include a heated pool and restaurant.
more
10 Tampa Place
Marco Island, FL, 341452136 United States of America
Sunrise Bay Resort and Club overlooks the property's private boat dock and a beautiful sheltered bay. Fishing and boat rentals are available on-site. Soak up the sun by the resort's outdoor pool, then unwind in the whirlpool spa. Gulf of Mexico beaches are just 2 miles (3 kilometers) away. Also nearby are attractions that highlight the area's natural beauty and wildlife, including Everglades National Park.
more
(Rows 1-4 of 4) First | Previous | Next | Last