Miami Beach Resorts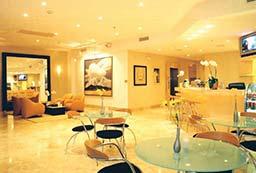 6525 Collins Avenue
Miami Beach, FL, 331414755 United States of America
This resort is the first of a series of boutique hotels developed by Exclusive Properties. Located directly on the beach at Collins Avenue near famous South Beach and trendy Bal Harbour, the resort has a minimalistic design with European platform beds, flat-screen televisions, and minibars. Each unit has a whirlpool. The property is only a 15-minute drive from the international airports of Miami and Fort Lauderdale.
more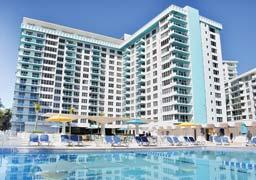 5101 Collins Ave
Miami Beach, FL, 331402738 United States of America
Seacoast Suites on Miami Beach offers spacious accommodations on world-renowned Miami Beach, just a few minutes north of South Beach's famous night clubs, restaurants, and shopping areas including Lincoln Road. The resort is within a 15-minute drive of the performing arts center, American Airlines Arena, Bayside Marketplace, and downtown. For an unusual experience, explore the Florida Everglades, which is located about 30 miles (49 kilometers) west of the resort.
more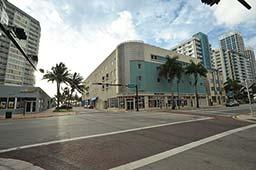 6985 Collins Avenue
Miami Beach, FL, 331413205 United States of America
Crystal Beach Suites is located right on the beach, just minutes away from the exciting nightlife of the South Beach Art Deco District. The one-bedroom suites accommodate up to four people. Each suite features a separate bedroom with a queen-sized bed, living room with sofa bed, and mini-kitchen. The sundeck offers a pool. Valet parking is offered for a fee. Membership to the on-site fitness center is complimentary.
more
9200 Collins Avenue
Surfside, FL, 331543004 United States of America
Located just steps away from the beach, Residence Inn by Marriott Miami Beach Surfside is also within walking distance of the Bal Harbour Shops, known for its luxury retail and open spaces. Guests will enjoy studio and one-bedroom accommodations and amenities including a rooftop pool, fitness center, and free breakfast. Area attractions include Oleta River State Park, where visitors can paddle along the mangroves in a kayak.
more
(Rows 1-4 of 4) First | Previous | Next | Last