Monterey Resorts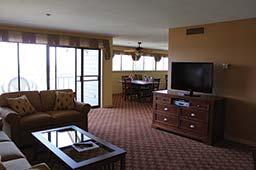 620 Lighthouse Avenue
Pacific Grove, CA, 939502685 United States of America
Situated about 90 miles (145 kilometers) south of San Francisco, Pacific Grove is the starting point of a scenic 17-mile (27 kilometers) drive to Carmel. The vacation homes are set on the Monterey peninsula, only three blocks from a sandy beach, and a 10-minute drive from world-famous Carmel and Pebble Beach, 16 golf courses, a host of tennis courts, and countless water sports opportunities. Area attractions include Cannery Row, with its art galleries and seafood restaurants; Allen Knight Maritime Museum; Monterey State Historic Park; San Carlos Cathedral; and Monterey Bay Aquarium.
more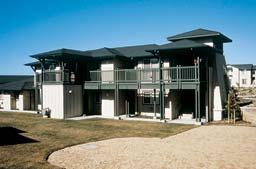 3295 Dunes Drive
Marina, CA, 939332002 United States of America
Marina Dunes is located in the area made famous by John Steinbeck. Just seven miles north of Monterey, it's a land of sweet coastal air and rolling surf. Check out Fisherman's Wharf and the Old Monterey Farmer's Market. Step back in time on the adobe-accented Path of History walking tour or discover Cannery Row and the unbelievable Monterey Bay Aquarium. And you can play golf at incredible Pebble Beach, navigate the scenic 17-Mile Drive, or wander the tree-lined streets of Carmel-by-the-Sea, with its scores of art galleries and historic 1771 basilica mission.
more
120 Highlands Drive
Carmel, CA, 939239607 United States of America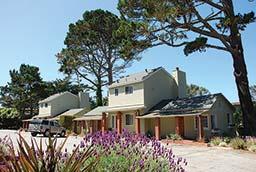 1150 Jewell Avenue
Pacific Grove, CA, 939502325 United States of America
Located near the tip of the Monterey Peninsula in Pacific Grove, Pine Acres Lodge is within a short walk of some of the area's most beautiful beaches and attractions. On-site amenities include an outdoor gas barbecue grill, hot tub, free Wi-Fi, and a coin-op laundry room. Guests can enjoy activities nearby including whale watching, hiking, biking, kayaking, skin diving, golfing and wine-tasting. Also nearby are galleries, shops, and restaurants, the butterfly sanctuary, Monterey Bay Aquarium, Cannery Row, Pebble Beach, and Carmel-by-the-Sea. It's a one-hour drive to Big Sur.
more
(Rows 1-4 of 4) First | Previous | Next | Last