Nassau Resorts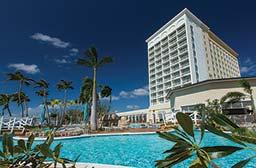 Harbour Drive
Paradise Island, Nassau, SS - 6378 Bahamas
Warwick Paradise Island Bahamas - All-Inclusive is an adults-only resort set along Nassau Harbour. Accommodations include hotel studios, with air conditioning and Wi-Fi access. A beach, outdoor pool, sauna, day spa, bar, and restaurant are on-site. Guests can also enjoy boating, fishing, and tennis. The resort offers picture-perfect views and is within walking distance to the best beaches, shopping, and entertainment. Car rental services, a casino, golf, sailing rentals, and scuba diving are in the local area. ALL-INCLUSIVE/MEAL-PLAN PURCHASE IS MANDATORY; IT MAY BE BASED ON A 7-NIGHT STAY AND MAXIMUM OCCUPANCY.
more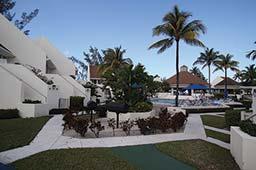 West Bay Street, Cable Beach
Nassau, New Providence Island, Bahamas
Westwind II Club is located on Nassau's Cable Beach next to the Atlantic Ocean. Accommodations are villas, some of which are located amid a tropical garden and pools. Guests can lounge in the sunshine, enjoy a game of tennis, go on diving excursions, and walk along the beach to the adjacent high-rise hotels, water-sports facilities, and casino. Evenings offer the peace of a cozy villa or the many dining experiences available throughout the island.
more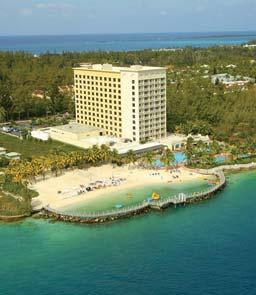 One Harbour Drive
Paradise Island, Nassau, Bahamas
Paradise Island Harbour Resort, an all-inclusive harbor-front destination located in Nassau, Bahamas, caters to singles, couples, and families. Enjoy dining out without having to venture from the resort with two restaurants, while a casual poolside snack bar offers a chance to relax just as you are. The property also features two bars, daily entertainment, and for younger travelers, a kids club and game room. Shopping, a casino, and restaurants await vacationers at Atlantis, located within walking distance of the resort. ALL-INCLUSIVE/MEAL-PLAN PURCHASE IS MANDATORY; IT MAY BE BASED ON A 7-NIGHT STAY AND MAXIMUM OCCUPANCY.
more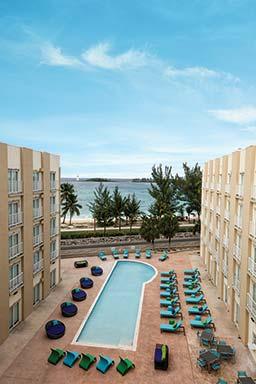 West Bay Street
Nassau, Bahamas
Set in downtown Nassau, 15 miles (24 kilometers) from the international airport, Courtyard® by Marriott® Nassau Downtown/Junkanoo Beach overlooks Nassau Harbour and Junkanoo Beach, with views of Paradise Island. The property is located on West Bay Street, which is the heart of the city's shopping scene. On-site amenities include a swimming pool, fitness center, restaurant, bar, and activities desk. Bars, restaurants, historic buildings, and landmarks are within walking distance.
more

Ocean Ridge At Paradise Island Drive
Paradise Island, Nassau, Bahamas
With the resort's ideal setting, guests are only steps away from Paradise Island's white, sandy beach. Of contemporary design, Paradise Island Beach Club offers comfortable surroundings and distinctive tropical decor. Two on-site swimming pools and oceanside snack bar, nearby golf, water sports, tennis, restaurants, and shopping combine to create the perfect island getaway.
more
(Rows 1-5 of 5) First | Previous | Next | Last