NEW YORK Resorts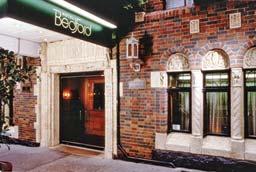 118 East 40th Street
New York, NY, 100161724 United States of America
Centrally located on 40th Street between Park and Lexington Avenues, Bedford Hotel is in the heart of midtown Manhattan, in the quiet Murray Hill area. Enjoy the charm and attentive service of a small European hotel with a friendly staff to attend to your every need. Located within an easy walk are such attractions as The Empire State Building, Grand Central Station, the theater district, and Fifth Avenue shopping.
more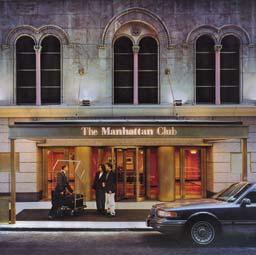 200 West 56th Street
New York, NY, 100194300 United States of America
Manhattan Club Penthouse Suites provides stylized elegance with panoramic views of New York City. The resort features select one-bedroom vacation residences averaging 700 square feet (65 square meters). Distinctive amenities include lofty ceilings, personal penthouse concierge, private penthouse terraces, in-room desktop computers with Wi-Fi access, plus Wi-Fi access for convenient laptop connectivity, flat-panel LCD televisions, cordless telephones, a fitness center, daily housekeeping, and valet parking. The superb midtown location permits easy access to all of the city.
more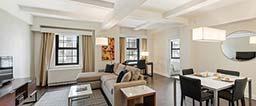 3 Mitchell Place
New York, NY, 100171800 United States of America
The Beekman Tower is situated in the convenient residential neighborhood of Midtown East in New York City. The studio and one-bedroom accommodations are stylishly furnished and feature high-end kitchens, Wi-Fi, and cable TV. Bright, sunny views of the city skyline, and the adjacent United Nations headquarters, welcome guests. The resort is pet-friendly and perfect for families, with 24 concierge services, a fitness center, business center, complimentary laundry facilities, and weekly housekeeping. Vacationers will enjoy the services of a hotel and the comfort of a home.
more
(Rows 1-3 of 3) First | Previous | Next | Last