Newport Beach Resorts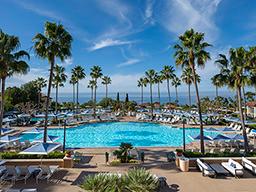 23000 Newport Coast Drive
Newport Coast, CA, 926572100 United States of America
Perched high upon a bluff overlooking the Pacific Ocean, Marriott's Newport Coast Villas resort captures the distinctive style and opulence of the famed Laguna Beach. Two-bedroom villas feature fully equipped kitchens, separate living and dining areas, in-room entertainment, and private balconies. Amenities include a fitness center with sauna and steam room, three outdoor pools, four outdoor whirlpool spas, tennis facilities, and barbecue areas. A convenience store and day spa are also located on-site, along with a seasonal pool bar and grill.
more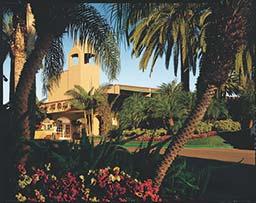 1107 Jamboree Road
Newport Beach, CA, 926606219 United States of America
Discover the quintessential resort experience at the Hyatt Regency Newport Beach. Enjoy breathtaking views of Newport Bay, spacious accommodations with contemporary amenities, incredible dining, and the resort's unparalleled service and hospitality. Make memories that last a lifetime in the heart of Newport Beach.
more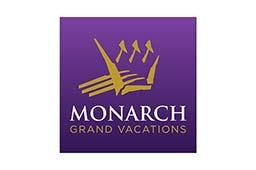 25910 Acero Suite 160
Mission Viejo, CA, 926912777 United States of America
MNG is a club code for Monarch Grand Vacations Club. Each resort in the club has its own three-letter code and corresponding details.
more
(Rows 1-3 of 3) First | Previous | Next | Last