Newport Resorts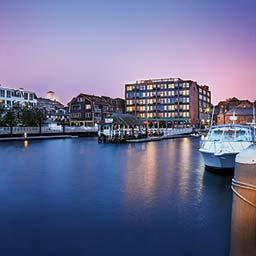 359 Thames Street
Newport, RI, 028406643 United States of America
Newport's bustling and historic harbor is the setting for the Wyndham Inn On The Harbor, where vacationers have easy access to many area activities. The resort features a rooftop sundeck, seasonal on-site restaurant, and complimentary laundry facilities. Tours to classic Newport mansions, boat charters on beautiful Narragansett Bay, and numerous museums are not to be missed.
more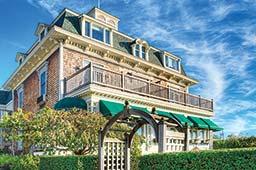 150 Conanicus Avenue
Jamestown, RI, 028351519 United States of America
Once a private home in Newport, then moved to Jamestown in 1889, Wyndham Bay Voyage Inn offers a special New England vacation experience. Throughout, the furnishings are Colonial reproductions, and the Inn has a seasonal pool, and fitness center. Jamestown's sights include Beavertail Light, the harbor, and many shops and boutiques.
more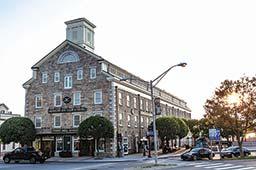 337 Thames St.
Newport, RI, 028406619 United States of America
Newport Bay Club & Hotel is located in the heart of downtown Newport on the historic Perry Mill Wharf, within easy walking distance of shopping, restaurants, and attractions. Accommodations range from one-bedroom suites to two-bedroom townhouses with multiple balconies overlooking scenic Newport and the harbor. All units have efficiency kitchens with granite countertops, marble baths with oversized showers, living room, and dining area. Amenities include daily housekeeping, free Wi-Fi, an exercise room, and movie rentals. A nearby full-service health club offers an indoor/outdoor pool.
more
115 Long Wharf
Newport, RI, 028402406 United States of America
The Wyndham Long Wharf Resort is located at the edge of downtown Newport, Rhode Island, within walking distance to local shops and restaurants. The resort offers one-, two-, and three-bedroom units with fully equipped kitchens. Both families and couples will be able to enjoy the activities and amenities available on-site, including the indoor/outdoor swimming pool, hot tub, and sauna.
more
1 Ridge Road
Newport, RI, 028403717 United States of America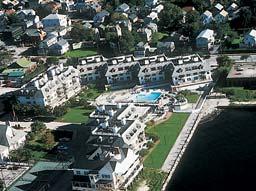 551 Thames Street
Newport, RI, 028406709 United States of America
Ideally situated on picturesque Newport Harbor, within walking distance of downtown, Wellington Resort's 51 suites offer 1,200 square feet (112 square meters) of living space. All two-bedroom suites include three televisions, partial kitchen (no stove), full-size refrigerator, fireplace, two bathrooms, and a large living room - all with views of the harbor. The one-bedroom suites offer king-sized or twin beds and a queen-sized sofa bed, two televisions, and a living room with a view of the harbor. Newport is a year-round destination, where taking a drive by the area's famous mansions is among favorite visitor pastimes.
more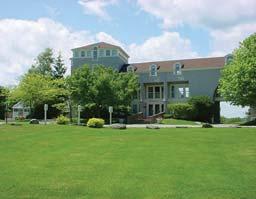 Ridge Road
Newport, RI, 02840 United States of America
Sitting high atop Narragansett Bay on scenic Ocean Drive, Oceancliff I & II offers the finest views available in Newport. The resort boasts acres of manicured grounds, video library, an indoor pool, and complimentary shuttle service to and from downtown Newport. A nearby separately owned restaurant and lounge is open during the summer months for lunch out on the patio or dinner overlooking the bay.
more
(Rows 1-7 of 7) First | Previous | Next | Last