Salt Lake City Resorts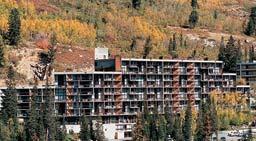 9121 E. Snowbird Center Drive
Snowbird, UT, 840926248 United States of America
Iron Blosam Lodge is located at the Snowbird Resort, approximately a 30-minute drive from Salt Lake City. Snowbird Resort offers high-speed quads and an aerial tram for day snowboarding and skiing during the winter season. In summer, a variety of recreational activities is available through Snowbird, complemented by mountain biking, horseback riding, an alpine slide, a ziprider, and scenic tram rides. Iron Blosam Lodge is a non-smoking property, with facilities consisting of a pool, sauna, laundry room, adult fitness center, steam room, and whirlpool. Many units have kitchens, and some have gas fireplaces.
more
404 E. 4500 S. #a-34
Salt Lake City, UT, 841072710 United States of America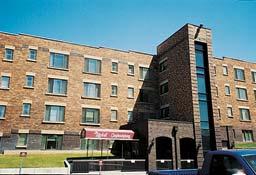 150 North Main Street
Salt Lake City, UT, 841032072 United States of America
Enjoy all that downtown Salt Lake City has to offer while you stay at The Kimball, your home away from home. The Kimball is equipped with plentiful amenities and Wi-Fi access. Step outside the door into Temple Square, the world-renowned Family History Library, and many other historical attractions. Whether you want to spend time in the city or the surrounding mountains, The Kimball is the place for you.
more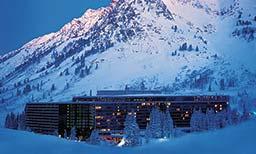 9320 S Cliff Lodge Drive
Snowbird, UT, 840926252 United States of America
The Cliff Club at Snowbird is an upscale resort located within The Cliff Lodge at Snowbird Ski & Summer Resort. Accommodations have outstanding views of the surrounding Wasatch Mountains. The resort features ski-in/ski-out capability in a climate that averages more than 500 inches (13 meters) of snow annually. Guests enjoy the convenience of indoor ski lockers, on-site restaurants and cocktail lounges, a heated pool, three hot tubs, and access to the world-class Cliff Spa. Along with these amenities, the hospitality of The Cliff Lodge ensures a great vacation experience for visitors.
more
(Rows 1-4 of 4) First | Previous | Next | Last