Santa Fe Resorts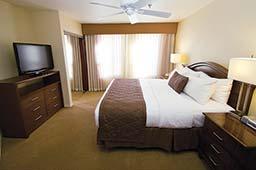 400 Griffin Street
Santa Fe, NM, 875011306 United States of America
Roller coasters and amusement parks don't hold a candle to the excitement of summer white-water rafting on the Rio Grande. Wintertime will get your adrenaline pumping with the snowy slopes at Taos Ski Valley, perfect for novice and expert skiers alike. Spanish mission churches and Indian art museums welcome you to explore an intriguing part of the nation's culture. Escape the desert heat of the day in the refreshing pool, or heat things up at night in the inviting hot tubs.
more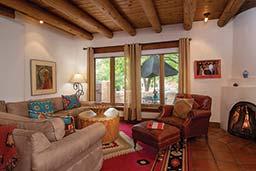 624 Galisteo St
Santa Fe, NM, 875058882 United States of America
In an ideal location on Canyon Road, Las Brisas de Santa Fe are condominiums that are up to 1,600 square feet (149 square meters). Accommodations range from one- and two-bedroom units with king-size beds, fully equipped kitchens, and queen-size sofa beds in the living rooms to two-bedroom units with master bedrooms upstairs that include a whirlpool tub, guest bedroom downstairs with two twin-size beds, a living room with an atrium, skylight, and queen-size sofa beds. Guests can enjoy nearby attractions at the Santa Fe Plaza.
more
624 Galisteo Street
Santa Fe, NM, 875058882 United States of America
(Rows 1-3 of 3) First | Previous | Next | Last