St. Kitts Resorts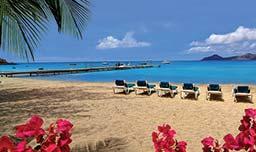 Oualie Bay
St. James, Saint Kitts and Nevis
Oualie Beach Resort is a spacious, ecologically-sensitive property located directly on a coconut palm tree-lined beach, on the tranquil island paradise of Nevis. Accommodations are gingerbread-style cottages, each with a view of the sunset and just steps away from powdery sands. Guests enjoy tasty local and international cuisine and consistently efficient and friendly customer service.
more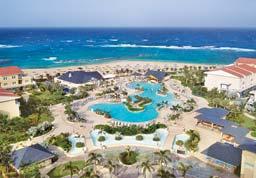 858 Frigate Bay Road
Frigate Bay, Saint Kitts and Nevis
St. Kitts Marriott Resort & Royal Beach Casino captures the many moods of this charming Caribbean island. Spacious accommodations are decorated with West Indian accents and offer cutting-edge comforts. On-site amenities include eight restaurants, three lounges, the Emerald Mist Spa, which features men's and women's saunas, hot and cold tubs, and relaxation lounges, a championship course at the Royal St. Kitts Golf Club, and the 35,000-square-foot (3,252 square meters) Royal Beach Casino - one of the largest Caribbean casinos.
more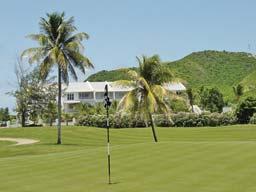 P.o. Box 570
Frigate Bay, Saint Kitts and Nevis
This oceanfront resort is nestled between the pristine waters of the Atlantic Ocean and the Caribbean Sea, beneath the lush green hills of St. Kitts' Frigate Bay. Low-rise condominiums are equipped with air conditioning, cooking facilities, and televisions. On-site, guests can enjoy local cuisine at the restaurant, sunbathe on the beach, play tennis, and spend evenings at the casino or nightclub. Facilities for scuba diving and waterskiing are close by, along with a 27-hole golf course. Brimstone Hill Fortress, which rests on a volcanic cone, is a must for history buffs.
more
(Rows 1-3 of 3) First | Previous | Next | Last