Vero Beach Resorts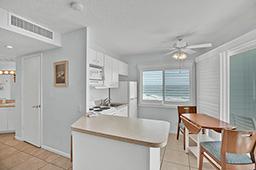 3450 Ocean Drive
Vero Beach, FL, 329631683 United States of America
The resort is situated on 300 feet (91 meters) of private Atlantic Ocean frontage in a peaceful resort area within walking distance of shops and restaurants. Guests will enjoy the beach, a swimming pool, restaurant, lounge, barbecues, shuffleboard, paddle tennis, and putting green. Boating, golf, tennis, and fishing are nearby. There are no elevators at the resort.
more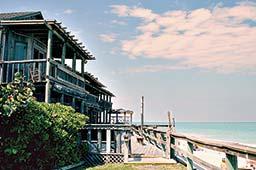 3150 Ocean Drive
Vero Beach, FL, 329631954 United States of America
The Driftwood Resort has been capturing the hearts of visitors since the early 1900s. Originally constructed from ocean-washed timbers, the property now comprises nine buildings of varying ages, and features an eclectic collection of beautiful antiques and objets d'art. A fantastic setting and a temperate year-round climate offer the perfect vacation experience. Amenities on-site include two swimming pools, three barbecue grills, and casual dining indoors or on the oceanfront deck of Waldo's Restaurant, named for the inn's pioneer builder. There is also an array of other restaurants within walking distance.
more
(Rows 1-2 of 2) First | Previous | Next | Last