Victoria Resorts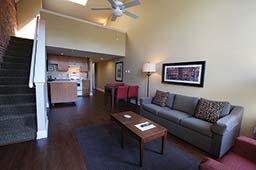 1413 Government St.
Victoria, BC, V8V 1S7 Canada
Vacation Internationale - Royal Victoria Suites is located in the heart of Victoria, just a five-minute walk from the Royal British Museum and Crystal Gardens. Accommodations are condominiums in an architecturally recreated landmark building with vaulted ceilings, fireplaces, and hardwood and brick, creating a warm ambiance. The city boasts of quaint Old World charm and tradition, and has a dry, moderate climate with half the rainfall of Vancouver or Seattle. Sip tea in the Empress formal tearoom, discover Vancouver Island by bike or horse-drawn carriage, visit the beautiful Butchart Gardens, and explore Chinatown.
more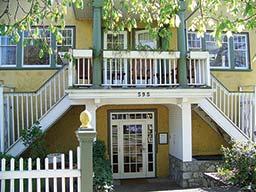 595 Michigan St.
Victoria, BC, V8V 1S7 Canada
The English-style Rosewood Inn is situated in one of Victoria's historical preservation buildings, on the southern tip of Vancouver Island. Each unit is unique in style and furnishings, and the inn's turn-of-the-20th-century decor takes you back in time. Reminiscent of old England, the city charms with its quaint ambiance, formal gardens, inner harbor, and 150 years of history. Flower baskets hang from lampposts, and shops sell fine English china, Irish woolens, and Scottish tartans. ALL-INCLUSIVE/MEAL PLAN PURCHASE IS MANDATORY; IT MAY BE BASED ON A 7-NIGHT STAY AND MAXIMUM OCCUPANCY.
more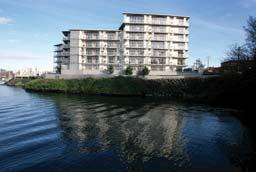 120 Kingston Street
Victoria, BC, V8V 1V4 Canada
This sophisticated city sparkles on Vancouver Island, amidst the breathtaking beauty of the Pacific Northwest. Its temperate climate and British Colonial heritage make Victoria a year-round treasure. Stroll through the Victoria Butterfly Gardens, Royal British Columbia Museum, and Inner Harbour Walkways. Indulge in the natural splendor of the Butchart Gardens and Goldstream Park, where salmon spawn, eagles fly, and waterfalls cascade down cliffs. After a full day, guests can linger over high tea in an intimate cafe.
more
(Rows 1-3 of 3) First | Previous | Next | Last