Wilmington Resorts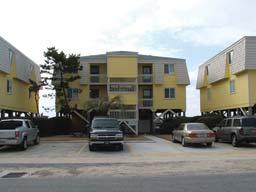 28 E. 1st Street
Ocean Isle Beach, NC, 284697600 United States of America
Ocean Isle Beach Club offers oceanfront units with direct beach access and balconies overlooking the waterfront and pool. Each unit features two bedrooms and two full baths, furnished with a king-sized bed in the master bedroom, two queen-sized beds, a queen-sized sofa bed, ceiling fans, TV, and DVD. Well-equipped kitchens include a dishwasher, icemaker, garbage disposal, and washer/dryer. Boating, fishing, a pier, tennis, a playground, restaurants, shopping, a museum, and a planetarium are nearby. Myrtle Beach and Southport are 20 miles (32 kilometers) distant; Wilmington is a 40-mile (64 kilometers) drive away.
more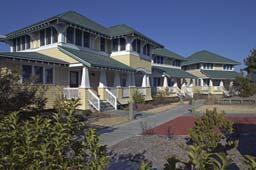 60 Earl Of Craven
Bald Head Island, NC, 284615006 United States of America
The Hammocks is nestled in the island's maritime forest, adjacent to an 18-hole championship golf course and a short drive by golf cart from the beach. The architecture combines formal elements with natural materials, creating an elegant, understated effect. Guests receive membership privileges in the on-site Hammocks Club, which offers a fitness room, sauna, heated pool, billiards room, and lending library, and may purchase, for a minimal daily fee, a temporary membership in the nearby Bald Head Island Club and the oceanfront Shoals Club.
more
(Rows 1-2 of 2) First | Previous | Next | Last