Zihuatanejo Resorts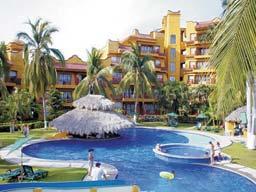 Paseo De Las Gaviotas
Ixtapa, GR, 40880 Mexico
Puerta del Mar is a beautiful hotel built in a tropical Mexican style, not far from the beach. The resort provides a comfortable atmosphere with fully furnished suites that feature a terrace, television, telephone, and air conditioner. Resort amenities include child care, laundry facilities, playground, two swimming pools, hot tub, and safety deposit boxes. Medical services are available.
more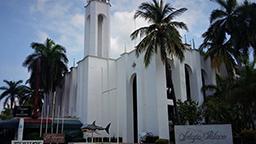 Paseo De Las Garzas Esq. Con Paseo Del Rincón S/n
Ixtapa, GR, 40880 Mexico
Located in the state of Guerrero in southwestern Mexico, the Ixtapa Palace Resort offers accommodations ranging from hotel rooms to three-bedroom suites. On-site amenities include restaurants, a gym, tennis court, two squash/racquetball courts, basketball half court, miniature golf course, and three pools, plus a water park, which requires an additional fee, with slides, a lazy river, and wave pool. Beaches and golf courses are located minutes from the hotel.
more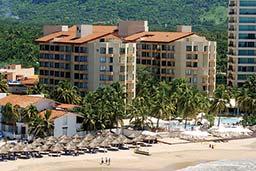 Boulevard Ixtapa Zihuatanejo S/n
Ixtapa, GR, 40880 Mexico
This beachfront resort is in the heart of Ixtapa's hotel zone, in close proximity to a variety of restaurants, shops, and nightlife. For active vacationers, Club Vacacional en la Torre Azul has a swimming pool and tennis courts on-site.
more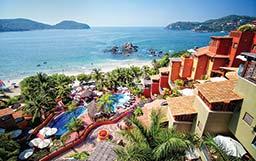 Carretera Escencia Playa La Ropa
Zihuatanejo, GR, 40880 Mexico
Embarc - Zihuatanejo is located on the shore of Playa la Ropa in the quaint fishing village of Zihuatanejo. Accommodations feature large terraces, private plunge pools, and an open-air design with seamless transition from indoor to outdoor living. The on-site infinity pool and two dining venues also provide great opportunities to enjoy this tropical destination. The resort is just a 20-minute drive from Ixtapa and a four-hour drive from Acapulco.
more
(Rows 1-4 of 4) First | Previous | Next | Last